smartshack pv
CRM
Developed for Photovoltaics
We present to you a CRM system dedicated to companies selling and implementing photovoltaic installations.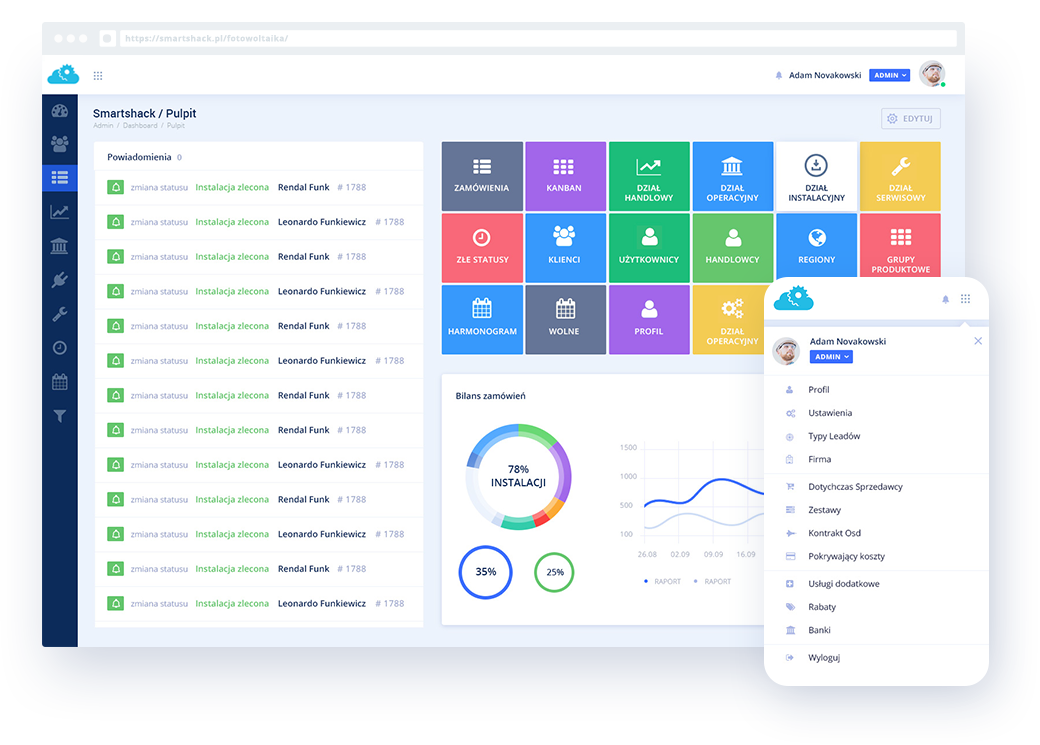 CRM Dedicated to the PV Industry
Working with companies involved in photovoltaic installations, we have developed a set of tools that have been tested in practice on tens of thousands of successful installations.
Configurable Process
A sales process dedicated to the PV industry, with the possibility of expansion and configuration. Access control and user role division.
Automation
Ability to automate the handling of photovoltaic installation processes. Automatic email and SMS notifications, status changes, and responsible personnel assignments.
Payment Module
Advanced cost calculation and installation payment control module. Ability to define financing sources.
Installation Module
Extensive control over the installation process, from scheduling appointments and ordering goods to audits, implementation, and payment.
Service Module
Post-installation support, service statuses, all client installations, attachments, photos, and documents in one place.
Configurable Audit
Ability to configure audits for a specific service group. History of changes in questions over time. Installation site details and panel sales.
Installers' Schedule
Calendar and schedule of installers' work. Easy-to-use with role division and data access control.
Messages
History of all status modifications and the ability to send messages in the context of a specific client or installation.
Don't adapt to the tool, customize the tool to your needs!
Every company and industry has different sales, product ordering, financing, payment, and installation processes tailored to their realities. That's why we have prepared a set of tools perfectly suited for managing clients and photovoltaic installations.
With us, you'll save a lot of time on managing and controlling the installations!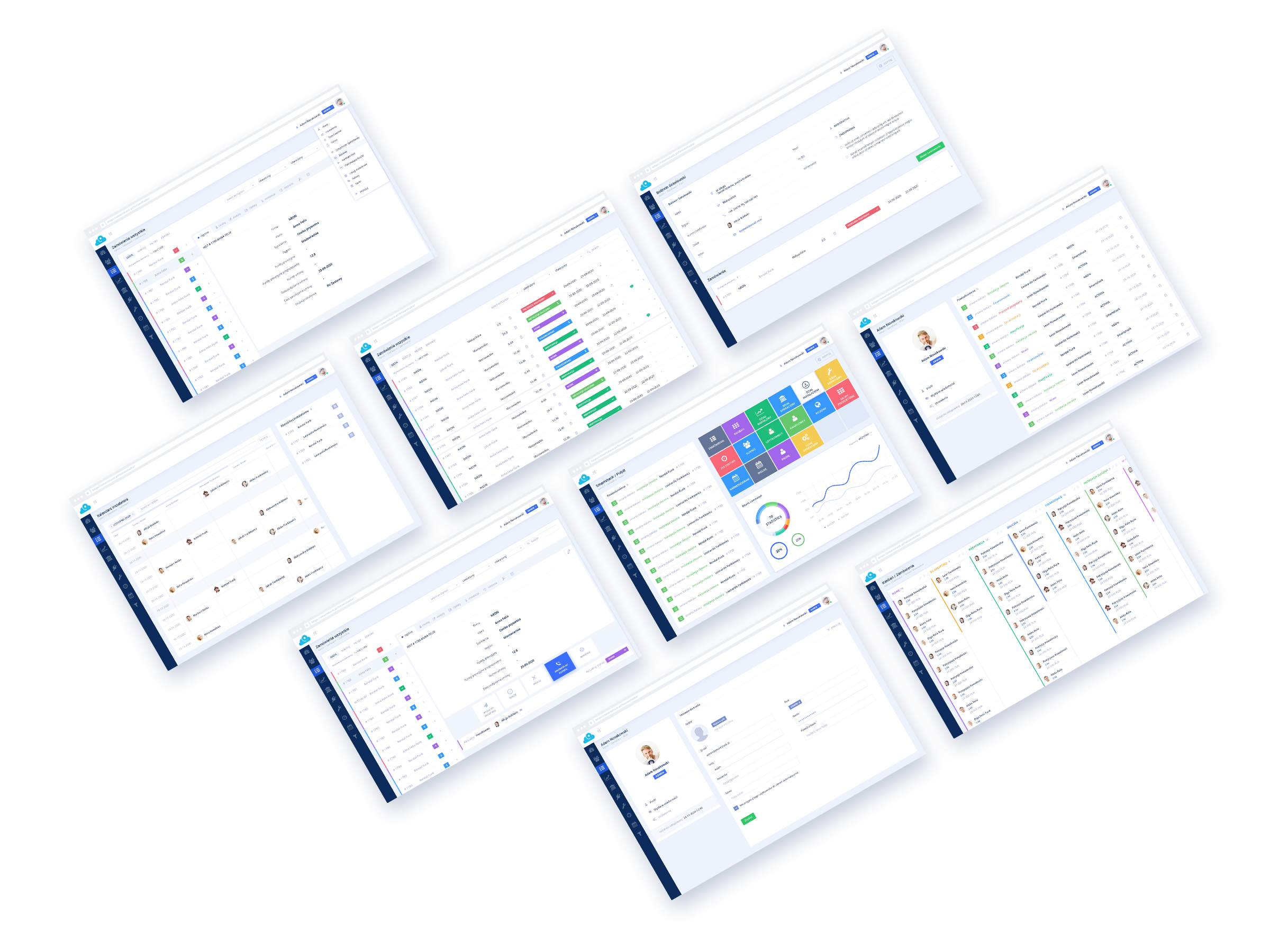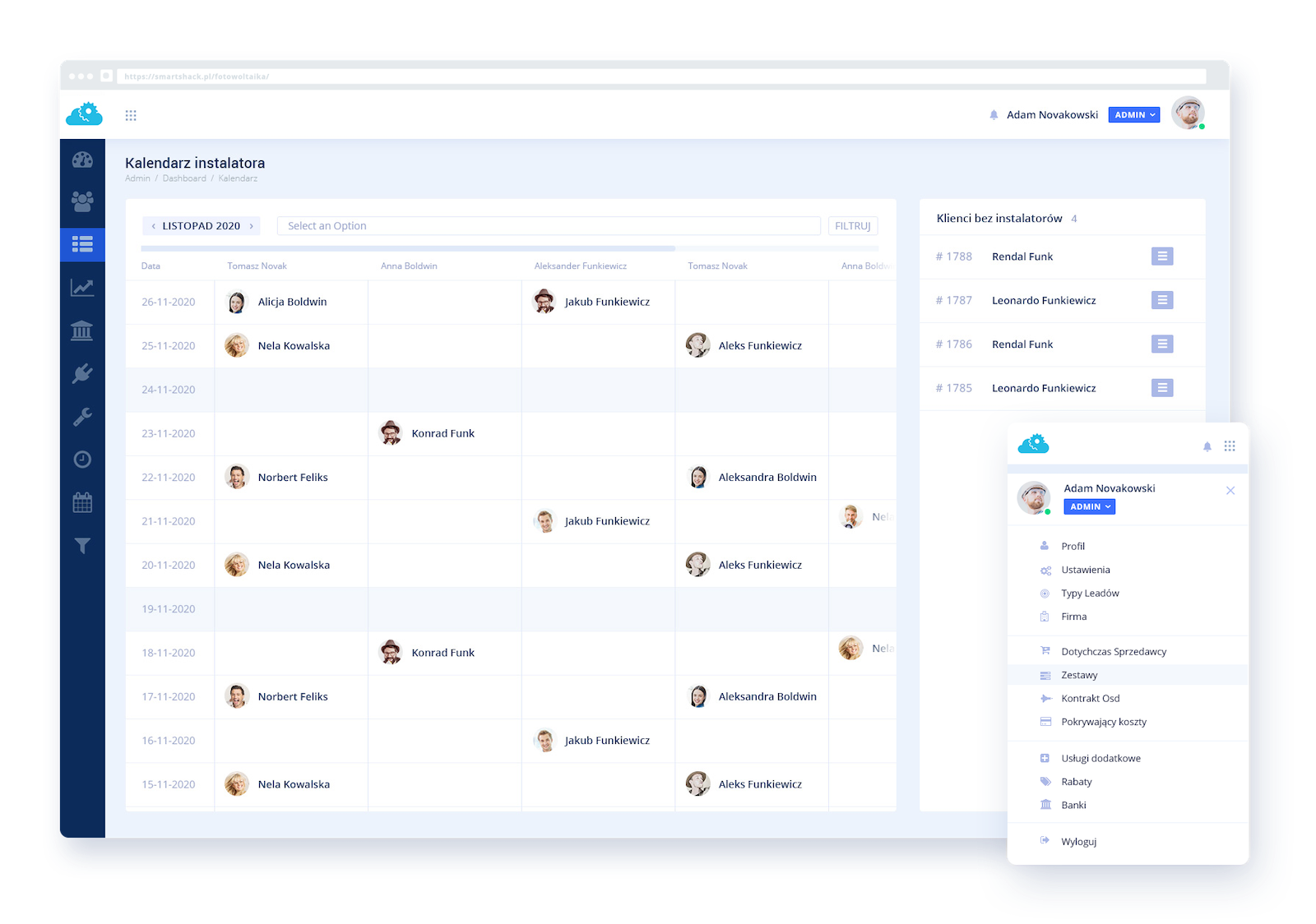 Control the Installation Process
We understand the importance of collaboration with partners and companies involved in photovoltaic installations.
We have developed a module that controls assignment, scheduling, and work calendar for installers, with intuitive operation and functionality dedicated to your subcontractors.
Configure to Your Needs
Flexible Functionality
Configurable sales, payment, and PV installation processes
Configurable installation site audits
Ability to customize data
Data export to xlsx
Kanban view – presenting currently ongoing and completed installations.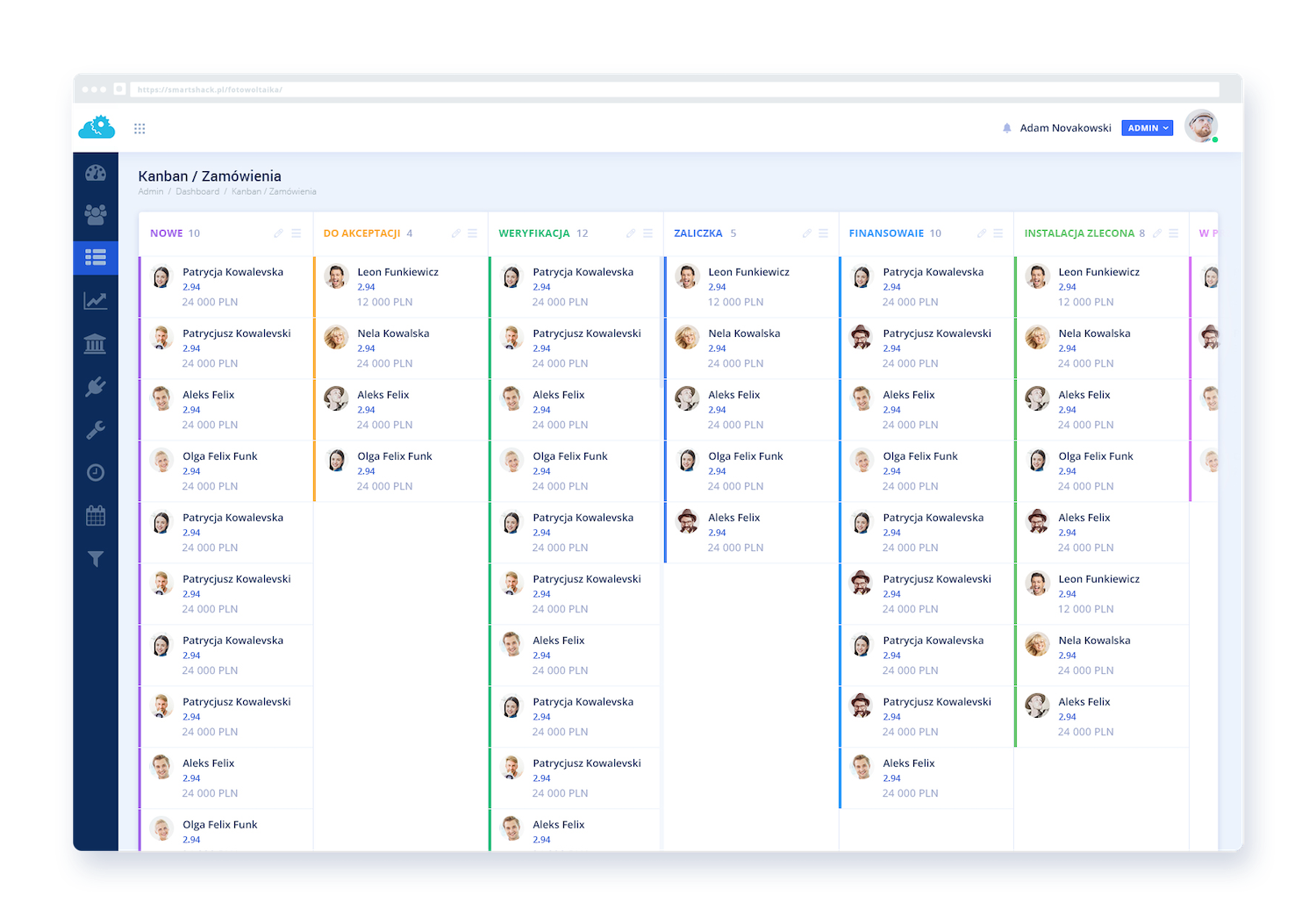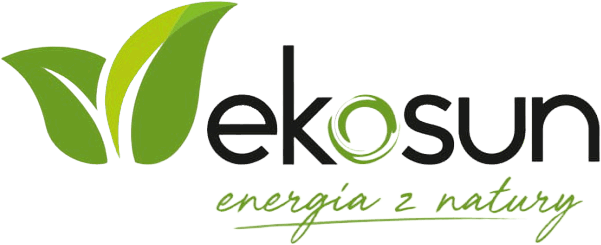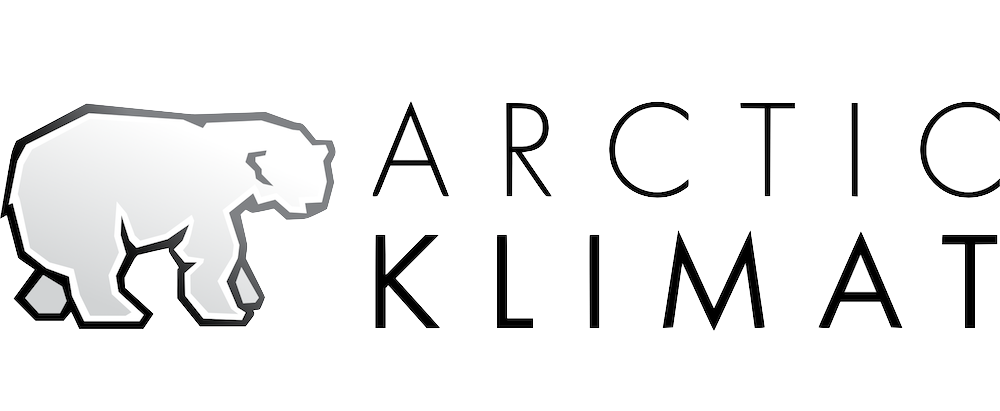 Let's talk!
Would you like to save many hours of tedious work each week with just a 5-minute conversation?