Professional League
ms services
iOSWeb service and mobile applications for Android and iOS systems
Show more
Technologies
RailsWeb service and API in Ruby on Rails
mysql database
Android Java mobile application
Swift iOS mobile application for iPads
UX/UI
Mobile interface
Web interface
Icons and badges
Customizable colors and graphics through configuration
Separate interface for each client
Mechanics
Import and export of data from external systems
Advanced customized algorithm reflecting the specific needs of each client
SLA 99%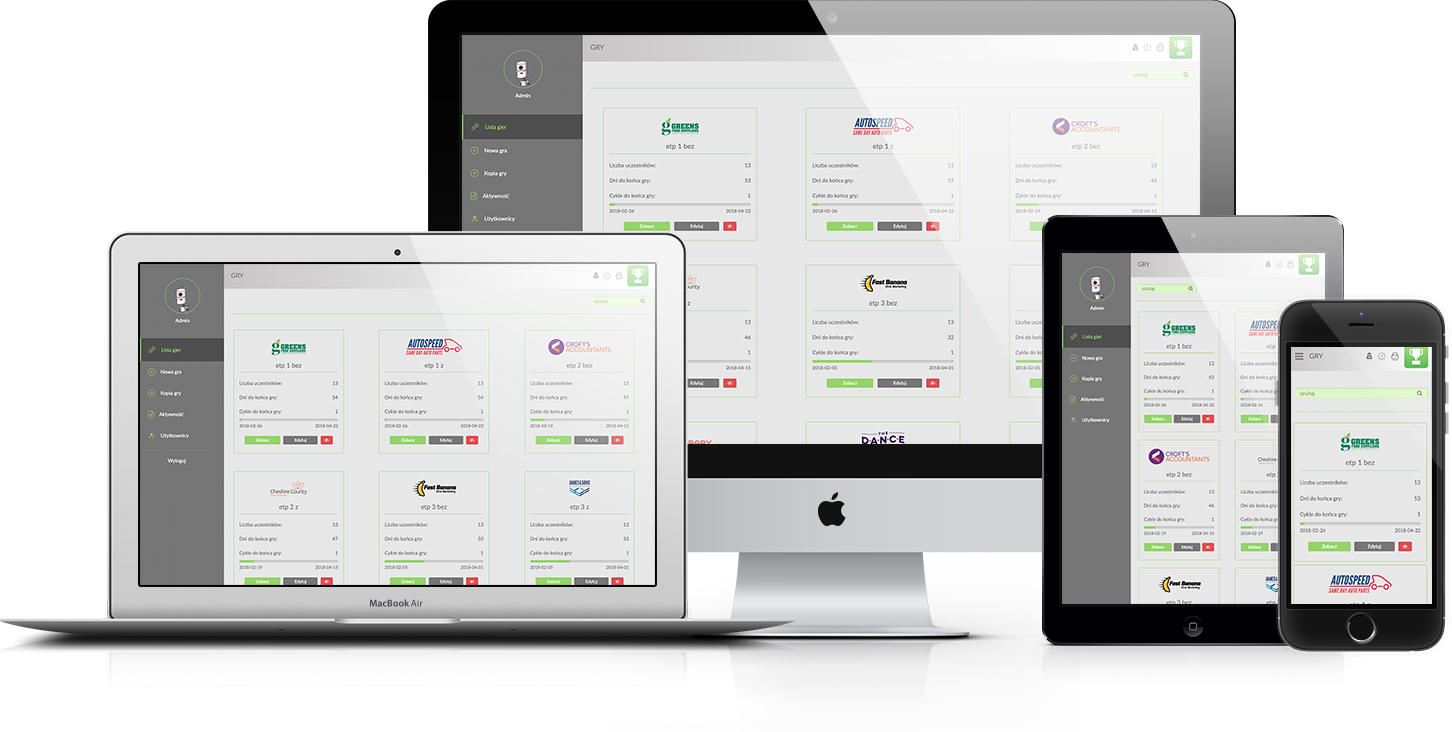 Challenge
The main challenge we faced was meeting the sophisticated and unique requirements of the client regarding the development of a gamification system for sales employees.
The primary idea was to create a system that could import sales data and, based on configurable game rules, calculate levels, badges, and rankings for sales employees divided by regions.
Solution
After analyzing the problem, we proposed a solution that combines a web service in Ruby on Rails technology with native mobile applications for Android smartphones and iPads.
Below, we present a set of graphics that illustrate how we wanted to visually capture the dynamics of the game and motivate sales employees in a sports-themed environment to achieve the client's main goal: increasing engagement and improving sales results.
Web Service
Elegance and Clarity Combined with Performance
The functionality of the service was designed in a way that allows for the configuration of almost every aspect of the game, from badges and levels to parameters of their achievement, as well as the duration of the game stages and additional theoretical challenges.
The mechanics are based on algorithms that calculate sales results, imported from other systems, and dynamically calculate levels, badges, and point scores in rankings.
Mobile Applications
Sporty Character, Daily Dose of Motivation
In order to motivate sales employees and improve sales results through fun competition, we have developed a modern and clear graphic design that reflects the sports-like nature of the rivalry.
We have incorporated various elements such as configurable badges, player jerseys, duels, and team of the month. The point results are presented on labels resembling sports stopwatches.
We have prepared the applications in mobile technologies for both Android and iOS systems to achieve optimal performance and convenience for end users – demanding sales leaders.