Misunderstandings among employees during the implementation of a photovoltaic installation project?
Have you ever wondered if this arises from a large amount of information or its lack of organization?
Our CRM SmartShack PV will help solve the problem of misunderstandings, and communication between employees will be clear and efficient.
The SmartShack PV CRM system encompasses various modules. Today, we want to talk about the Installation and Service modules.
Installation Module
The Installation Module contains detailed information about the customer, installation time and location, and specifics regarding the future photovoltaic system (product group, kit name, power, quantity, module type). The responsible person can assign appropriate statuses to the project (Installed, Installation Commissioned, Protocol Signed, In Preparation), add comments, and send messages related to a specific customer or installation. Within the Installation Module, employees can set deadlines, document goods orders, record audits, installation details, and costs, as well as provide transparent reports to management that track each employee's role.
Service Module:
The Service Module enables the efficient organization of the service team's work. It allows easy management of service orders, assigning them to specific employees, and monitoring their progress. This module also enables the collection of service history for each photovoltaic system and storing information about performed repairs and maintenance.
One of the most important features of the Service Module is the automatic generation of service orders based on customer reports. This makes the service process faster and more efficient, resulting in customer satisfaction.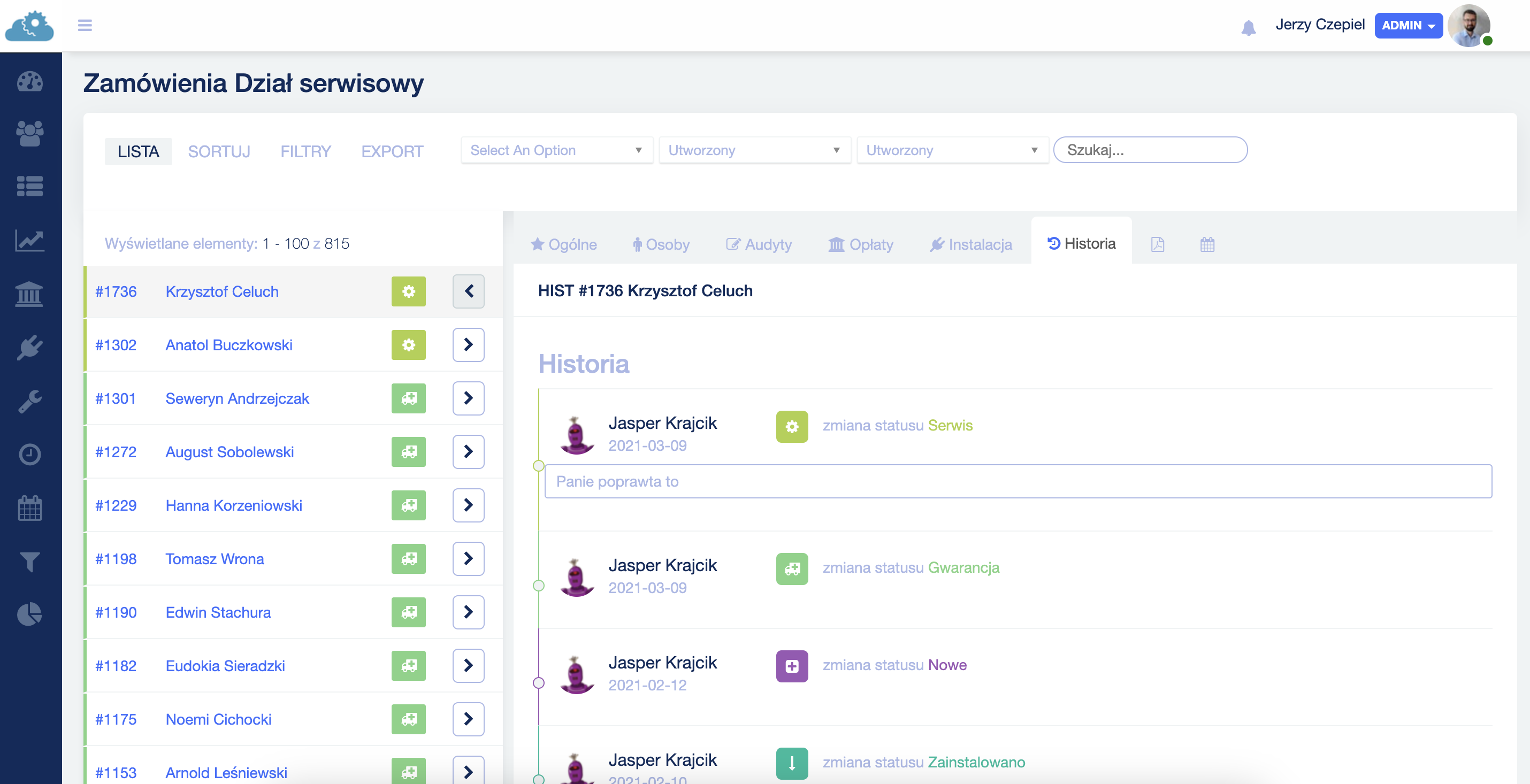 All these features enable photovoltaic companies to enhance their work organization and increase customer satisfaction.
Contact us and schedule a free presentation on our website https://smartshack.pl.